Too much noise, too little control?
Introducing
Factr
. A new kind of social network, built for organizing and sharing your knowledge.
Gather better.
Assemble the information that matters in one place.
Add just the right stuff: original posts, links, docs, images, video, audio.
Manage feeds from publishers, blogs, orgs, and individuals you trust.
Discover the best content surfaced by others in your network.
Organize better.
Keep everything you want exactly where you want it.
Create separate streams for different subjects and purposes.
Search, save, filter, sort, tag, and display with ease.
Keep all your information in one intuitive, flexible, searchable place.
Share better.
Choose what you make personal, private, or public.
Create private groups and streams. You control access, roles, and visibility.
Invite collaborators, tapping expertise from across the room or across the globe.
Publish reports, send daily updates, share links via other apps and platforms.
The Factr Difference:
You're a person, not a product.
We don't sell ads.
We don't sell your data.
You control what you see.
You control what you share.
Factr is built to help you, not those who profit from exploiting you.
Factr isn't like other social networks. Facebook, Instagram, Snapchat, YouTube, Pinterest, Tumblr, Google, Yahoo, etc. are all built on a cunning business model: You provide them with your valuable time, your content, your attention, and your personal data (for free). Then they profit by selling everything you've given them—to advertisers, marketers, and worse.
Factr is built for you, not for them. Our success depends on providing a service that you value. We provide our basic service for free. We support it by selling our premium service to power users and organizations. Factr helps you do the things that matter. It helps you discover. It helps you filter. It helps you organize. It helps you publish. It helps you connect. It helps you collaborate. Most of all, Factr helps you save time, not waste it.
Case Studies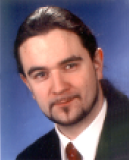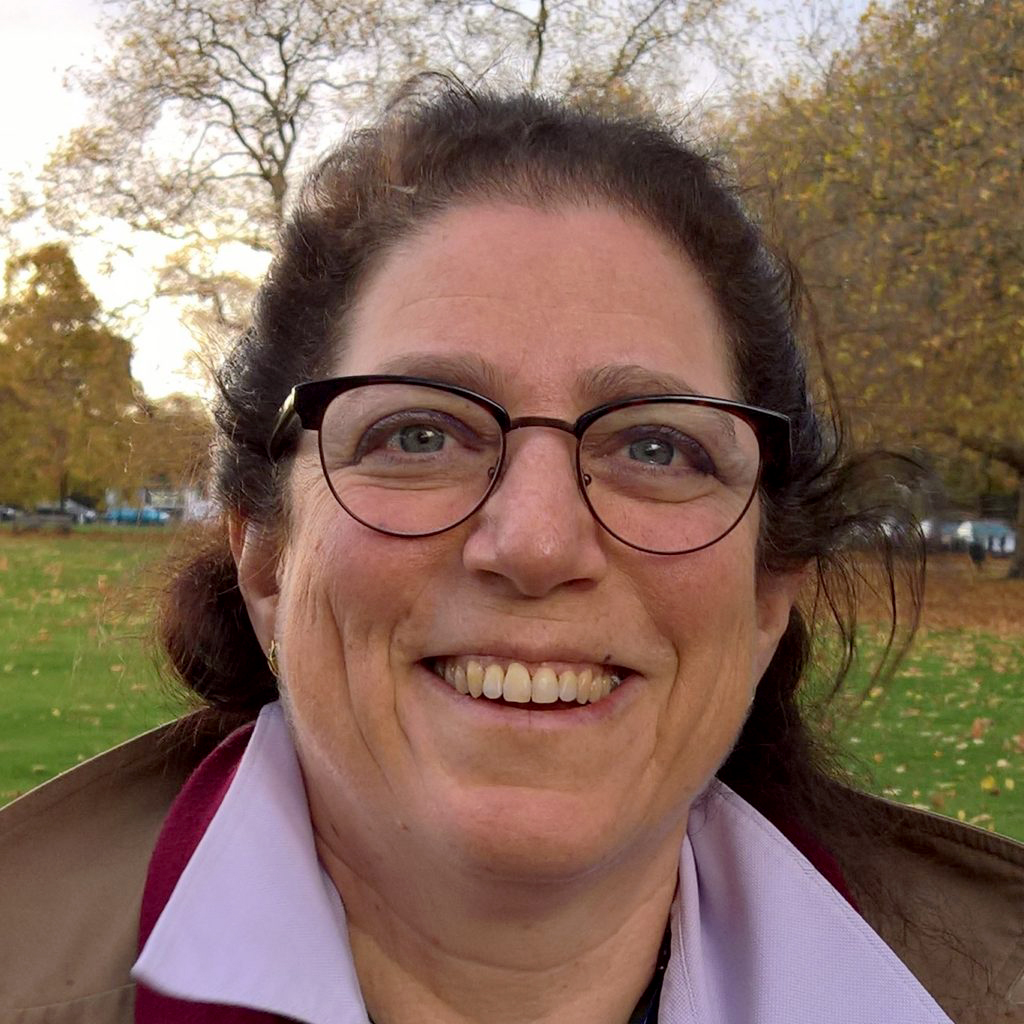 Strategic Foresight Consultant
Patricia Lustig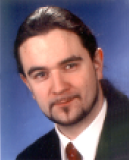 Community Organizer
Andy Carl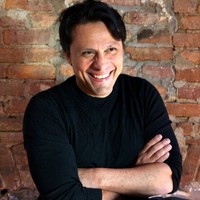 Marketing Strategist
Xavier Thomas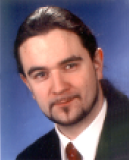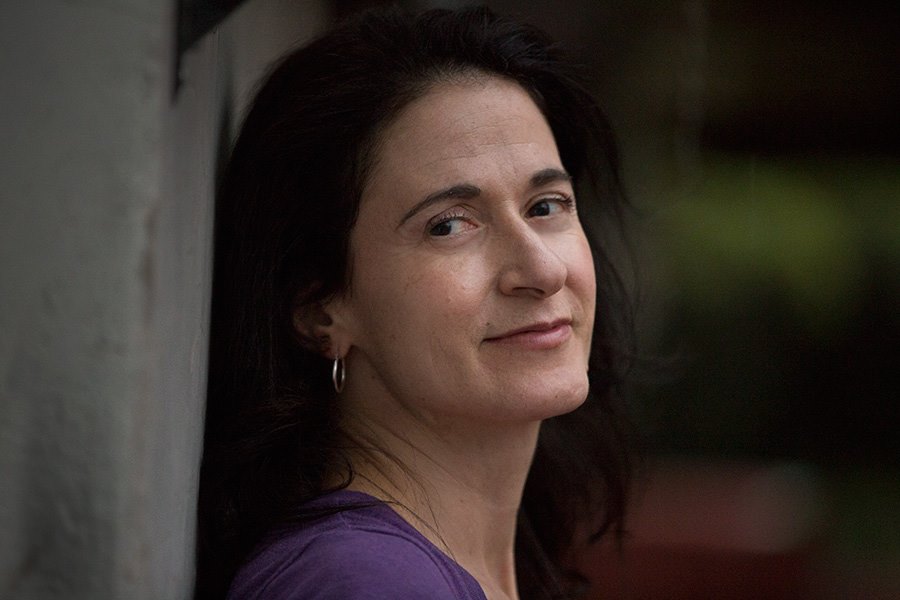 Writer/Facebook Refugee
Sheerly Avni
Switching to Factr has saved not hours of my time, but weeks
Devin S. Moss, Producer, host of "The Adventures of Memento Mori"
Uses Factr for research, time-saving, cutting distractions
The premise of the show is that listeners follow me through a perpetual existential crisis, as I discuss mortality, the cosmos, and the science, culture, mystery and mysticism of death. And I'm always looking for new and interesting ways to explore that path. So gathering and organization is absolutely critical, I'm always looking the right stories in the quickest amount of time.
Read More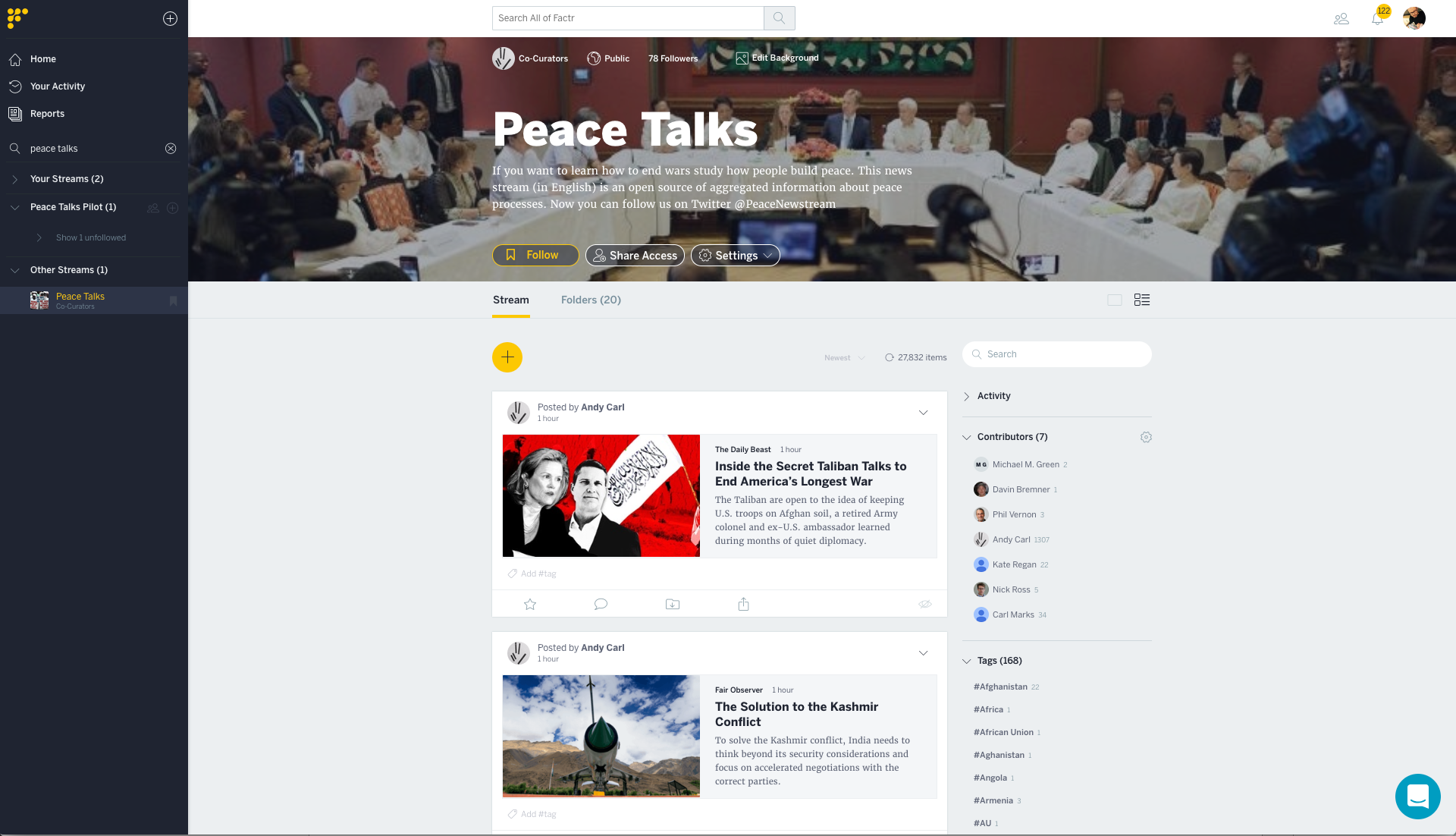 Any file, any source
Gather links, feeds, documents, PDFs, images, notes—if it matters, put it on Factr. Our browser extension and iPhone app make it easy to save things as you find them.
Streams, folders, and tags
Get on top of information overload by sorting your content into separate streams. Easily refine it further with folders, tagging, notes, and highlights.
Automated filtering
Create dynamic streams that pull feeds automatically from sources you choose. Factr makes it easy to set up exacting filters, so you see only what matters to you.
No ads, no data-selling
Unlike Facebook, Twitter, and other platforms, Factr serves users, not advertisers. We have no incentive to lengthen your sessions or waste your time. We put you in control.
Secure sharing
Control access and permissions like no other platform. Your streams and discussions are seen and contributed to by exactly who you want, and nobody else.
Effortless monitoring
Get the latest, aggregate news from trusted sources—with refined filtering—and follow streams curated by experts in their fields to get quickly up to speed.
Customize daily briefings
Save hours each week by creating and sending daily intelligence briefings with just a few clicks. Or you can configure Factr to send them automatically for you.
Drag-and-drop newsletters
Quickly gather your key information into a custom report that you can send to your mailing lists or teammates. (And keep it up-to-date by linking it to Factr.)
Collaboration, built in
Share streams or create a group to keep trusted collaborators or audiences on the same page. You control who can chat, comment, and contribute.
Simple posting
Simple styling. Easy editing. Write long, write short, or don't write at all.
Striking presentation
Big display for your images. Editable titles and descriptions for the content you upload or link.