Know better,
faster.
Factr helps businesses, teams, and individuals find and share the information they need, and make better decisions.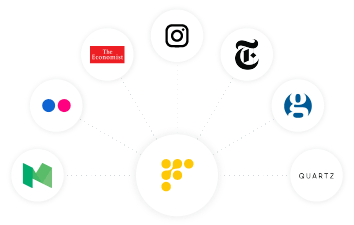 Monitor all your feeds in one place
Instead of visiting dozens of websites, blogs, and publications multiple times a day, effortlessly browse the latest content from the sources you love and trust­—all in one secure place.
configure custom digests and alerts
discover new sources
follow streams of content created by others
Share specialized knowledge
Create customized streams of information in your organization to keep everyone up-to-date on mission-critical issues.
publish original observations and research
aggregate the latest findings from industry publications
upload documents, spreadsheets, images, sound files, or video.
Organize and operationalize your information
Organize your information so that it is easier to find out what's important, what to do next and how to do it.
Filter for the highest quality, most relevant intelligence
Tag for easy and versatile categorization
Search your streams and across the platform
Geotag items and access them directly through maps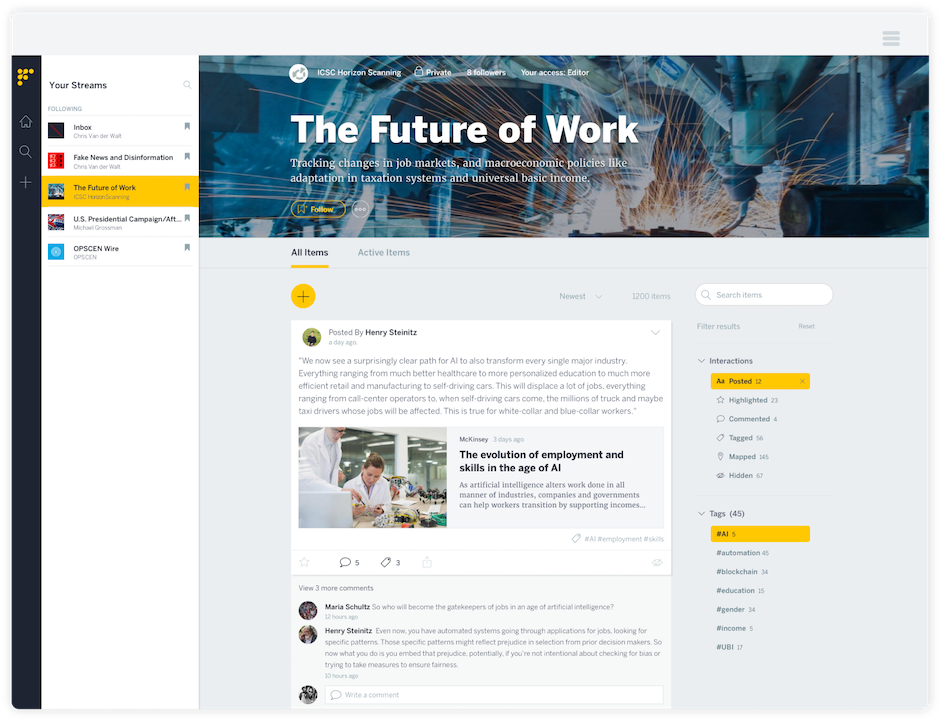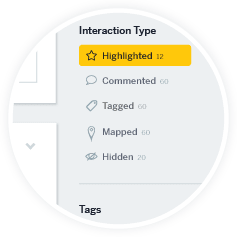 Collaboratively evaluate and analyze
Quickly surface the valuable insights in your streams to support better decisions.
Highlight important developments immediately as they arise.
Discuss events as they unfold.
Annotate information to give it context.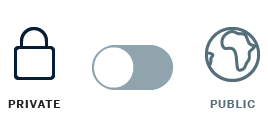 Control access
Protect (or publicize!) your streams—make them as private or public as you want.
Create streams that are:
seen only by you
shared by a team
shared by an entire organization
open to the public, to keep your audience aware of your activities, or to seek their input and feedback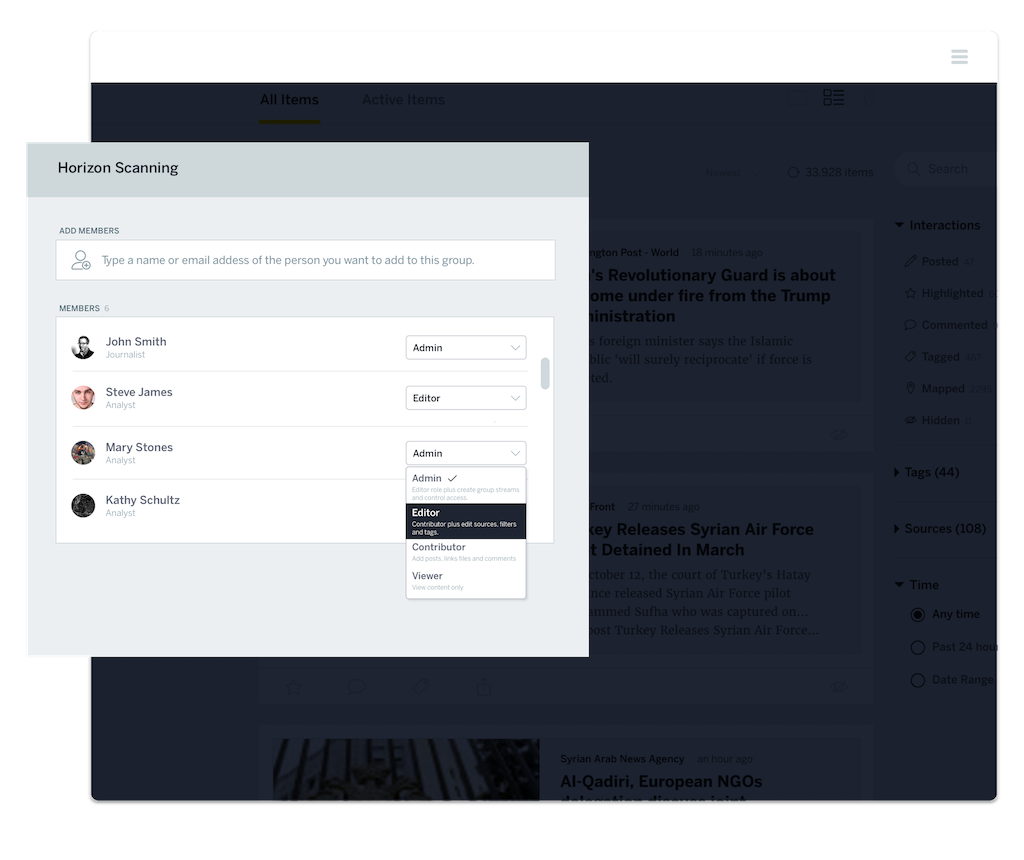 Getting started takes less than 5 minutes...